Global Handprint Network (GHN) was launched at "International Conference ESD for transforming Education for Children and Youth" on 17th September 2016, Ahmedabad India. The network is currently being facilitated by Centre for Environment Education being the Secretariat.
Global Handprint Network invites institutions, civil societies, corporate, organizations, business, firms and other stakeholders of society to share their positive actions. Handprint means commitment; to achieve environmental sustainability, environmental leadership, gender parity, sustainable development, to curb social issues and lead to a healthy environment. It's a collaborative effort that takes us to achieve a better world.
GHN will actively promote networking and strengthen interactions amongst its members. This will allow its members to exchange information, be updated on the current sustainable practices, get recognized and leave a Handprint globally. Global Handprint Network enables its members to find solutions to combat climate change by building capacity of individuals and organizations.
The initiative will bring together individuals, families, societies, communities, regions, states and nations, collectively to create a large network and put enormous impact for positive action towards sustainability.
Handprint across the World
Concept of Handprint being adopted by Various Organizations

Denmark
Foundation for Environmental Education (FEE) - Global Action Days 'My Action Matter'
The Global Action Days is a campaign to engage youth through the Treasure Earth app in small positive actions (Handprints) that each one of us can take to become more compassionate towards Earth. The campaign will mobilise the power of our network and demonstrate how small individual action can have a great impact on our own and our Earth's wellbeing. The campaign is designed as a 21-days journey of 'Compassionate Actions'. These actions will inspire participants to live and act differently by crystallising intentions into concrete actions and new patterns of positive behaviour. Know more


Finland
Environmental Handprint Project
The environmental handprint methodology was founded on Carbon Handprint approach. The purpose of the Environmental Handprint project was to expand from carbon to other environmental impacts and from product to company-level. The environmental handprint approaches were founded on the standardized life cycle assessment method as far as possible and provide a framework for identifying environmental impacts in the operating environment. The project was carried out in close cooperation between VTT, LUT University and companies. Know more

Germany
Handprint- A Complementary Measurement of Positive Sustainability Impacts of Products (CSCP)
The Handprint is an innovative and holistic approach to facilitate the measurement, evaluation, and communication of the ecological, economic and social sustainability impacts of products. For the development of the methodology, CSCP brings to the table its expertise in the field of application-oriented sustainability assessment. Read more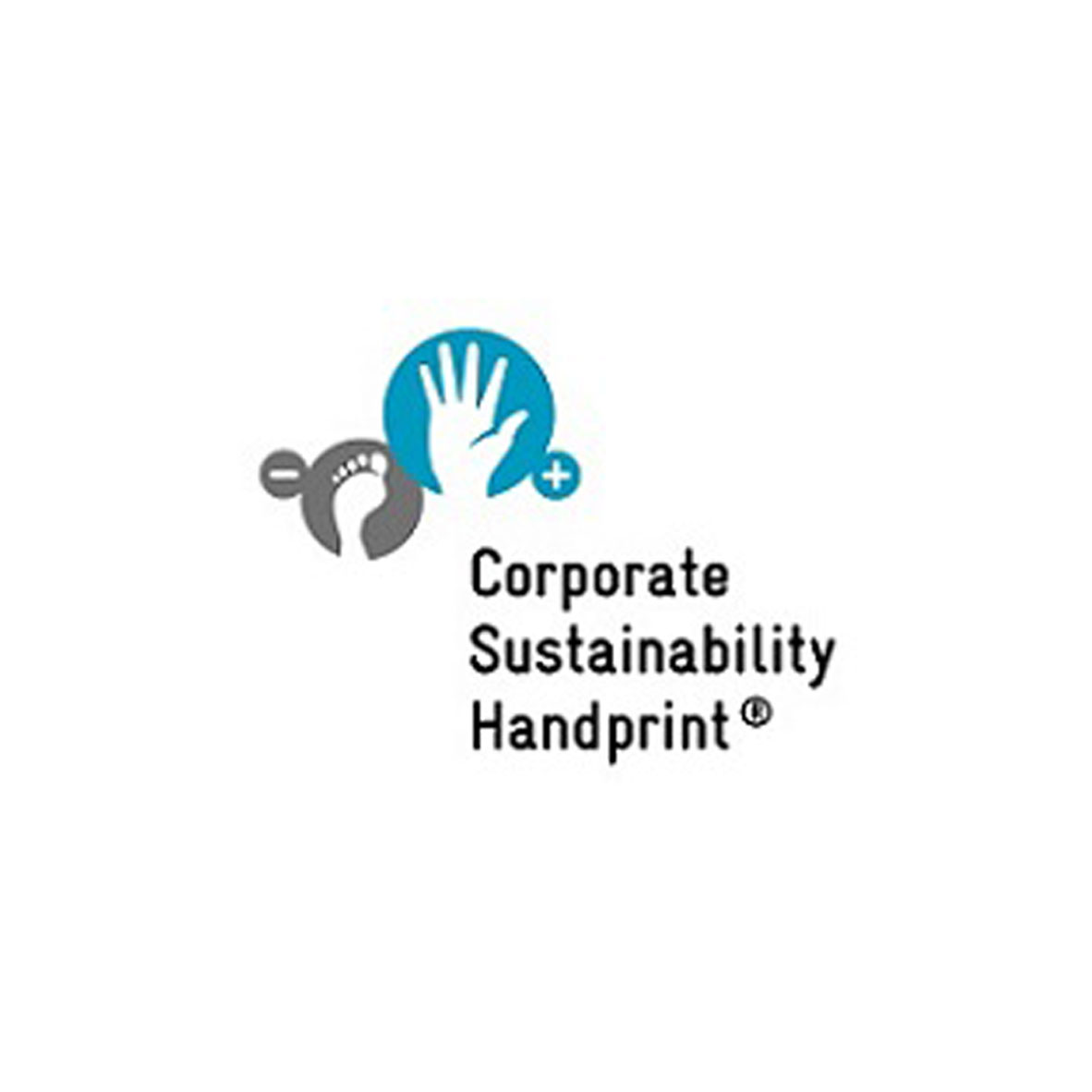 GIZ's Corporate Sustainability Handprint® (CSH)
GIZ promotes sustainability management at its locations outside Germany, and the CSH is its most important management tool. The company promotes sustainability management at its locations outside Germany with a specially developed instrument, the Corporate Sustainability Handprint® (CSH). This is a decentralised management instrument that enables sustainability measures and environmental data to be recorded efficiently and systematically at around 80 locations outside Germany. Read more

South Africa
Global Handprints Initiative
Global Handprints has a social mission to inspire people to recognise their potential both at home, within their local community and in a wider, international context; empower them to achieve this and to evolve locally established projects and services to meet the needs of their communities. It is a small Social Enterprise offering volunteer placements at grass roots projects in South Africa. Read more

United States
Havard Extension Schools - Introducing Handprints: A Net-Positive Approach to Sustainability
A contribution that causes positive change in the world—including reductions to your own or somebody else's footprint—is a "handprint." (Think of helping hands, creative handiwork, or a healing touch.) Know more

Sustainability and Health Initiative for NetPositive Enterprise (SHINE)
SHINE is an initiative at the Massachusetts Institute of Technology and the Harvard T.H. Chan School of Public Health. In the first four years of SHINE's existence both the Handprints and Net Positive program now at MIT and the worker well-being program at Harvard were both situated at Harvard. The publications section includes white papers and case studies which resulted from the research on Handprints and Net Positive during the period from 2013-2017 before this program moved to MIT." Know more