| | |
| --- | --- |
| | Handprint CARE Participating Institutions and Cooperation Partners |
Activity
Presentation
Publication
Case Study
HAND PRINT-CARE is centered on work towards working with the Sustainable Development Goals (SDGs) and developing the competencies needed to recognize concerns, assess value and act for the common good.
C - Concerned for self and others
A - Attentive to needs
R – Respectful to all
E – Engaged in what is best for the common good
The need for expanding care
To achieve modern economic growth and many of the material benefits of modernity , social ecological landscapes have been modified in ways that people , other living things and local habitats have not always being well cared for. Today many of our modern ways of being and doing things in the world are no longer sustainable and we have been creating all sorts of problems for ourselves and other living things. Urban areas and their surrounding landscapes are now bio cultural habitats for people and all manner of other living things.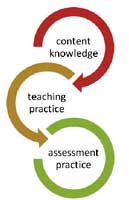 An ethic of care is explored within education as situated socio cultural processes of learning to care for others, our surroundings and ourselves. This caring dispositions and a sense of common good were deeply embodied in the young children living in challenging circumstances
Approach
ESD is thus a matter of taking up and bringing out an environment; sustainability and social justice focus in Handprint circles of CARE .Learning is best located in a whole school approach for relevance and to overcome the fragmented nature of a subject-centered curriculum
Handprint CARE workshop, September 5 and 6, 2019
The Handprint-CARE workshop was held in CEE Ahmedabad on September 5 and 6, 2019. The two-day meeting hosted at CEE with NCERT as an official partner was used to plan country- based materials adaptation and teacher education work on ESD pedagogy.
The team also presented a joint paper on ESD pedagogy at the International Conference on Sustainability Education (ICSE), New Delhi on 9th and 10th September, 2019.
Workshop Participants
Mr. Rob Odon, Environmental Learning Research Centre, Rhodes University, South Africa
Ms. Chong Shimray, National Centre for Educational Research and Training, India
Mr. Juan Carlos, Intercultural University of Veracruzana, Xalapa, Mexico
Ms. Christa Henze, University Duisburg-Essen, Germany
Mr. Kartikeya V. Sarabhai and team, Centre for Environment Education, India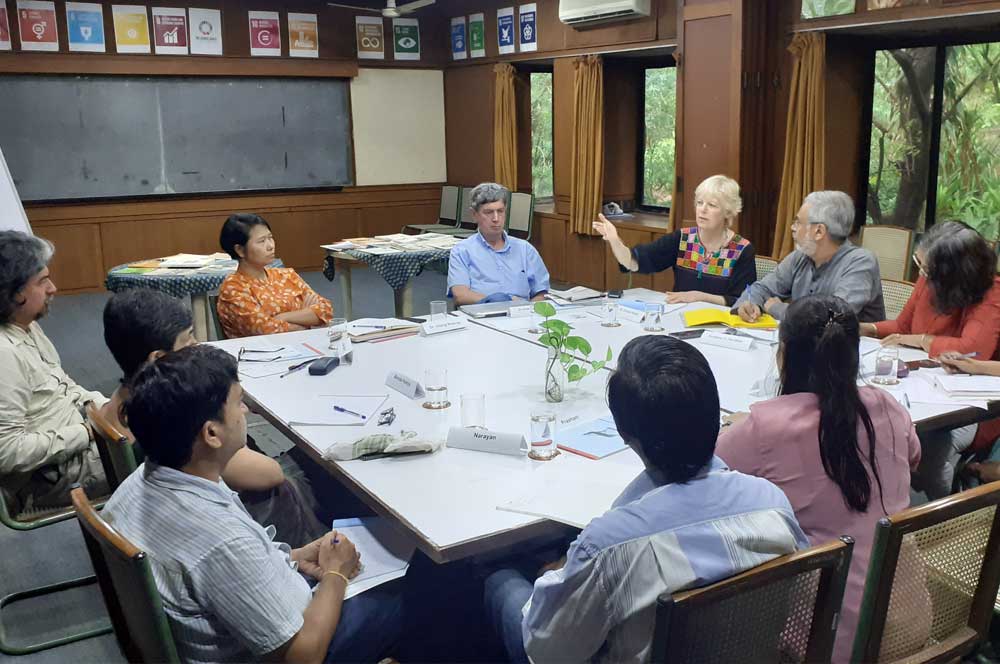 This workshop reviewed the outcomes of Training of Trainers (ToT) pilot test and the overall Handprint –CARE activities followed by the Handprint-CARE rationale and discussions. There was a session on storytelling, its approaches and impacts based on an old Japanese story telling style called "Kamishibai", which eventually opened a space to present and share the outcomes and receive new approaches, ideas, perspectives and feedbacks necessary to develop the tools based on ESD methodology. The workshop also planned the country-based adaption of ESD mateirals and teacher education work on ESD pedagogy. The members presented reports and guidelines for ESD for school subjects in their respective countries. The workshop also reviewed the draft papers and materials through the collaboration to be submitted for publication in the CEE India Journals on further development of papers followed by drafting the scope of the contents for the project report to be tabled at the annual ESD expert Net meeting in November 2019 in Mexico. Members also paid a small visit to Gandhi Ashram and discussed the Gandhian Pedagogy on Nonviolence.
The meeting at CEE reviewed emerging Hand Print- CARE materials and draft papers included one additional participant from CEE India to help frame the materials for sharing these with partners through the Handprint web site.
-
Gallery
Videos