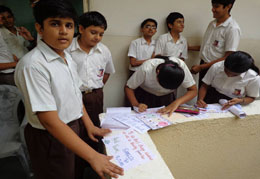 Conserving electricity in school
Rajeet Gagopadhyay
Aditya Birla School, Gujarat.
Rajeet is on a mission to 10% reduction in electricity consumption in his school. He and his friends are looking at the issue from all angles. They are starting out looking for reasons for wastage and leakage followed by behavioural change amongst students, researching different energy conserving devices. He is also looking at how to sustain these efforts in the school and to make it part of the school's "way of life".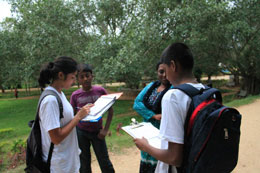 Conserving Mysore's Heritage Lake Kukkrahalli
Anushka Kale, Mysore.
Her work so far has involved reaching out to the communities near the lake and getting to know how they use the lake and their perceptions regarding the lake. The team has been monitoring several parameters of the health of the lake and approaching decision makers with all the information to improve the quality of the lake for the sake of all the organisms dependent on the lake ecosystem like birds, fish, plants, fishermen and the general public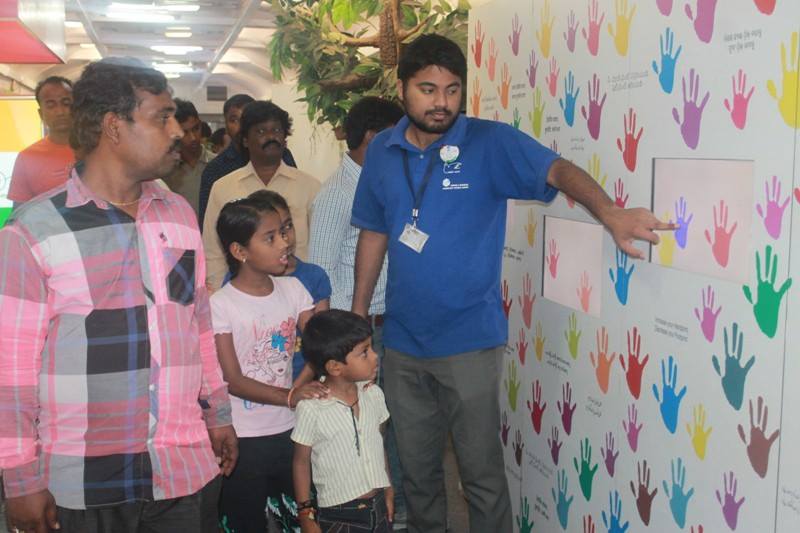 Science Express Climate Action Special (SECAS)
The state-of-the-art exhibition aboard the 'Science Express - Climate Action Special (SECAS)' aims to create awareness among various sections of society, especially students, as to how Climate Change can be combated through mitigation and adaptation.